We are Your Farm Equipment Experts
For all your farming needs make Farmer's Equipment your number one source for Hydraulic Hay Beds - Lawn Mowers - Batwing Mowers - Grain Drills - and more!

Equipment Center
Since 1980, we have offered the best in farm equipment from our convenient location just 16.5 miles south of Pampa and 50 miles east of Amarillo.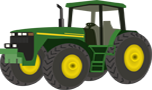 Equipment Vendors
Browse an exceptional selection of top-quality farm equipment at Farmer's Equipment, Inc. We offer farm equipment from over 27 top farm equipment vendors!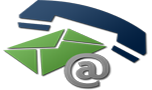 Contact Us
We have used most of the equipment ourselves, as we are engaged in farming. You can count on our small company to take care of everything...